Comprehensive Planning requires a LOT of knowledge and resources but fortunately, you don't have to go it alone.
At APEG, we've been working hard to bring together a great group of speakers and topics to give you actionable items you can take back to grow your practice and better serve your clients. 
Check out the details below. 
We hope to see you there! 
Jeff and Ruth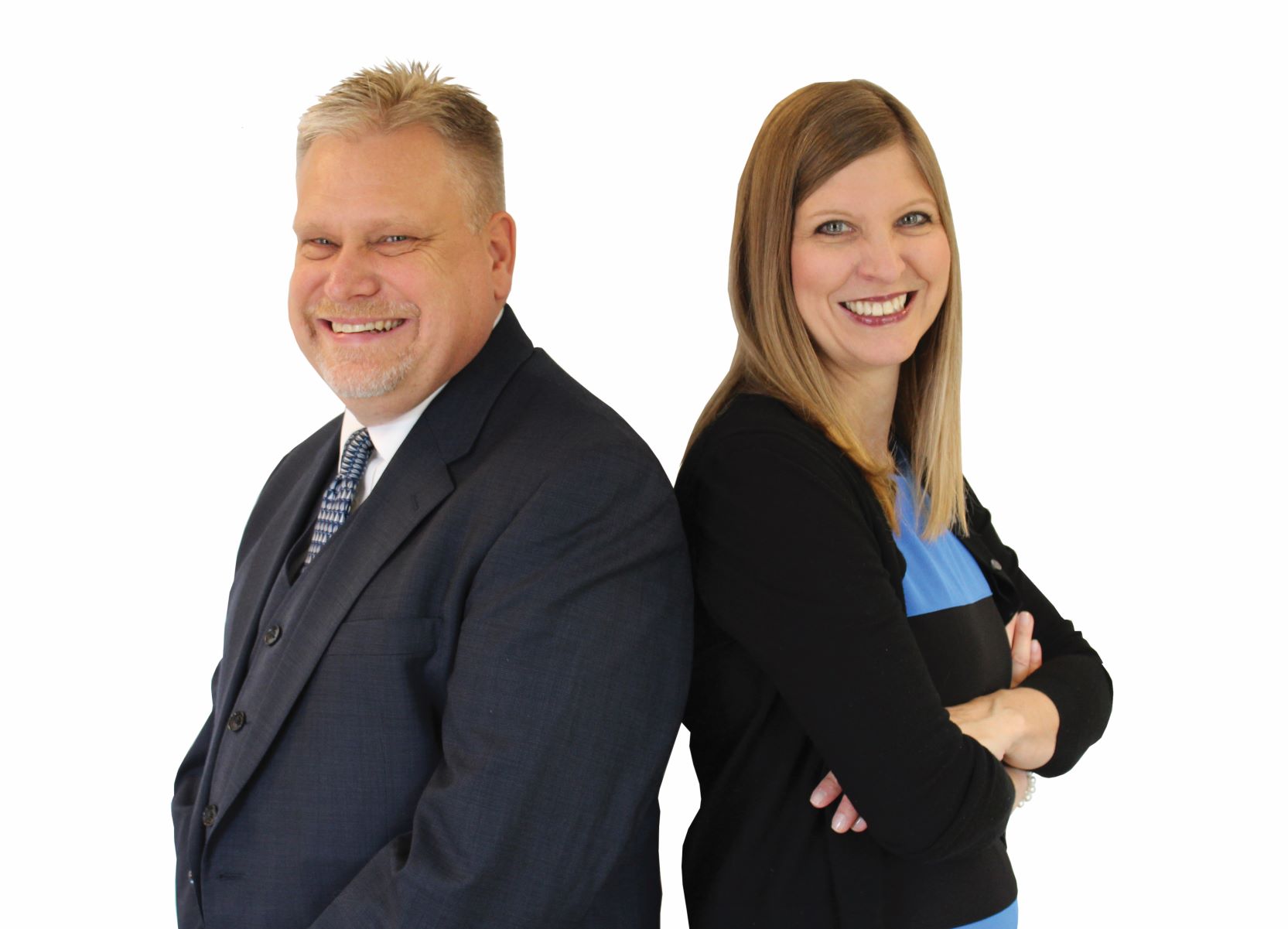 Your Master of Ceremonies - Ruth Flynn Raftery, JD, CPA, AEP
Your Master of Ceremonies, Ruth Flynn Raftery, JD, CPA, will lead you through an educational journey spanning a day and a half covering practical financial planning topics that will give you immediate actionable ideas to take back to your office. Here is a snapshot of what's to come…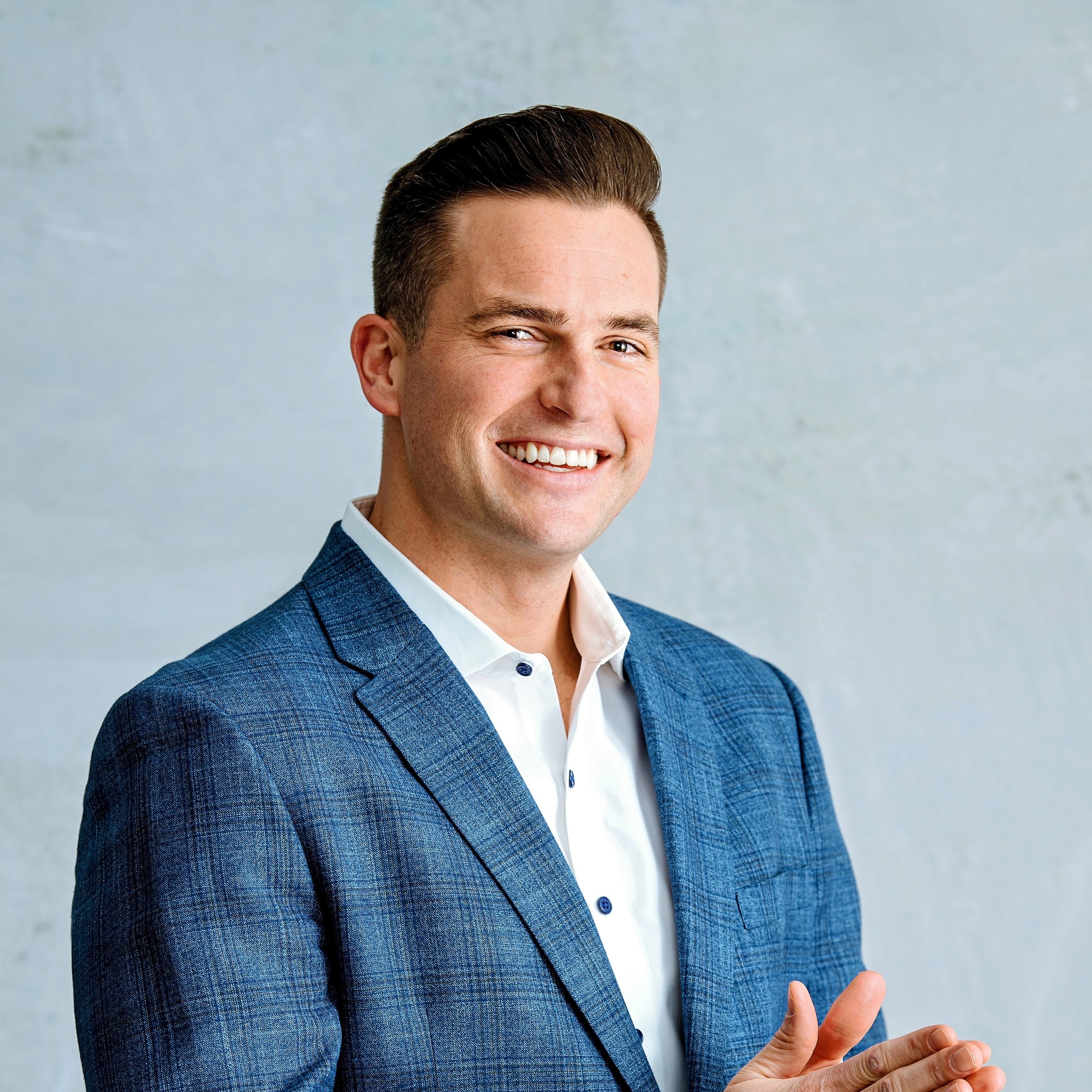 Be a Pro - Jed Collins, CFP®
PRACTICE MANAGEMENT TOPIC
The mindset Jed discovered traveling through the NFL is the same as the 3 qualities that are shared by every professional – Confidence, Trust, and Value. We will define where your confidence comes from, establish trust in the routines of your practice, and add value to your clients with every interaction. Together we will layout the framework for you to start thinking and acting like a Pro!

Techniques in Exploring a Revocable Living Trust - Jill Miller, JD
ESTATE PLANNING TOPIC
Many financial planners will collect a copy of a client's Revocable Living Trust in an effort ensure their files are complete, and when appropriate, help the client coordinate with their attorney to make sure the estate plan is effectively and efficiently working as part of the family's comprehensive financial plan. Back by popular demand, Jill Miller, JD, is a practicing New York attorney focusing on sophisticated estate plans as well as an adjunct professor of Law at Cornell Law School. She will share her expertise in an interactive workshop session, walking you through techniques in reading a trust for the purpose of raising questions for the family to share with their attorney. Jill is a regular content contributor to APEG and a past presenter for APEG's Planner's Retreats.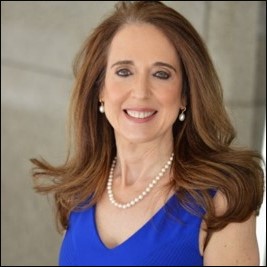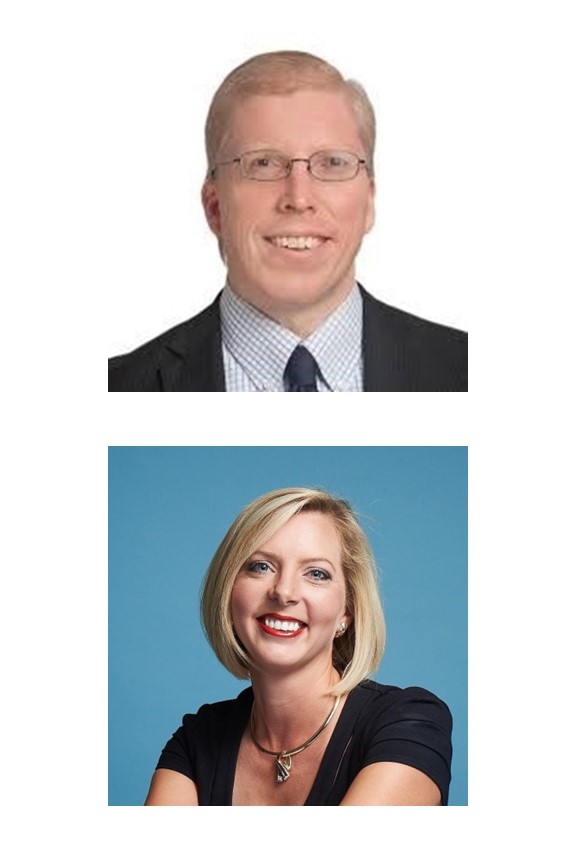 The Tax Cuts and Jobs Act is Racing to its End - Are Your Clients Prepared?
Brian Raftery, JD, CPA
Patricia Lincoln, JD
With the Trump-era Tax Cuts and Jobs Act (TCJA) barreling towards its sunset at the end of 2025, now more than ever, clients with moderate to high-net worth need to finalize their plans which could take years to implement. Business owners, families with substantial real estate holdings or families with an anticipated net-worth approaching $15-million dollars should be exploring their options. A financial planner that is prepared to help those families succeed in a post-TCJA environment can demonstrate their value to their existing clients, increase wallet share, and expand into new markets. Brian Raftery, JD, CPA is a partner at Dentons, the world's largest law firm with over 200+ offices in 80 countries. He is the Co-Leader, Trusts, Estates and Wealth Preservation and Global Co-Chair, Family Office, and High Net Worth. Additionally, he is married to APEG's co-founder, Ruth Raftery, JD, CPA. Patricia (Tricia) Lincoln is Counsel in Dentons' Trusts, Estates and Wealth Preservation group as well as an Instructor in Oakland University's CFP(R) curriculum. Brian and Tricia will share techniques being used in successful planning to help families mitigate unnecessary taxation. They will demonstrate why today is the day to start that planning if it hasn't already begun.


Connecting with Business Owners Through Planning - Rickie Taylor
RETIREMENT PLANNING TOPIC

Business owners are facing a myriad of challenges in today's employment market. Attracting and hiring the right people, offering the right retirement plans, and navigating an increasingly complicated tax code keep business owner's up at night. Join Rickie Taylor, Regional Director with Retirement Plan Consultants through and energized educational experience as he shares best practices in helping business owners address a changing qualified plan environment. Learn the concerns associated with new mandatory 401(k) requirements, how to optimize tax savings through laddering various retirement plans and techniques to appeal to the business owner. His session will help planners expand their business development opportunities in a lucrative segment of the market.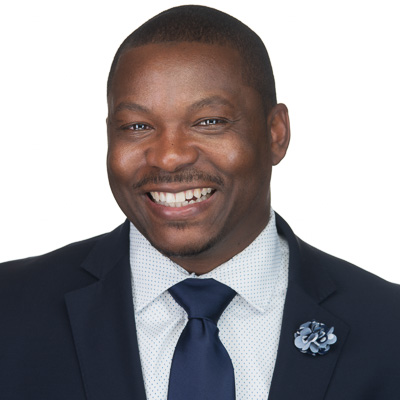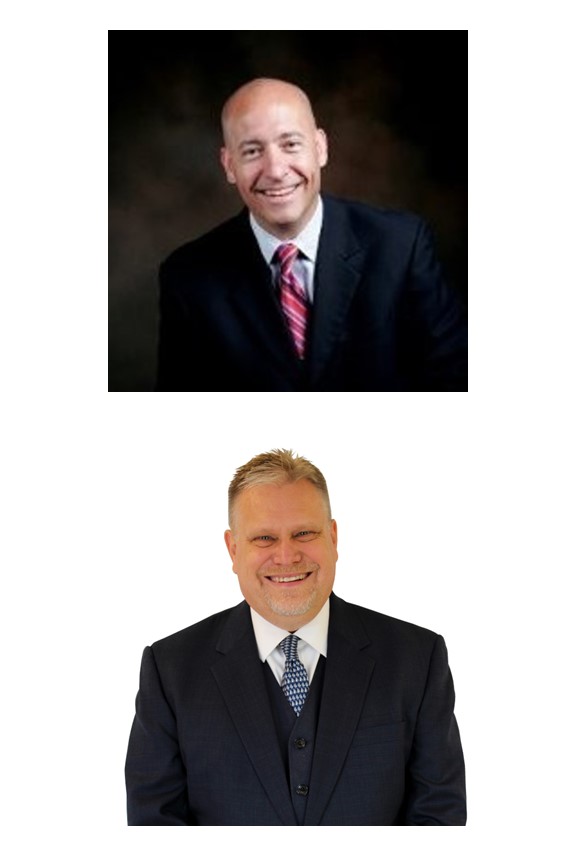 Where is the Financial Industry Headed?
Gregg Fortune, CFP® CFS® AEP® ChFC® &
Jeffrey Hoenle, CFP® CRPC® AEP®
PRACTICE MANAGEMENT TOPIC
Both Gregg and Jeff are 20+ year veterans in the financial services industry as well as experienced academics through their work instructing in the CFP® educational program at Oakland University in southeastern Michigan. They are also nationally recognized speakers providing education to thousands at various conferences. Their experience in working with advisors and financial firms around the country has provided them with valuable insight in trends impacting the financial planning community. Join them as they share best practices in fee based financial planning and how it can be a valuable addition to any advisory or transactional practice. Let them help bring evolution to your financial planning offerings!
Creating a Life of Significance – Dwight Eberts, Executive Life Coach
PRACTICE MANAGEMENT TOPIC
Practicing in the financial services industry can be challenging to say the least. With incredible responsibilities to the clients you serve coupled with the pressures of owning and growing a financial planning practice, many financial professionals can find themselves spread thin. Join Dwight Eberts, a successful entrepreneur and executive life coach, as he walks you through techniques to help you keep your commitments and maintain significance in both your personal and professional life.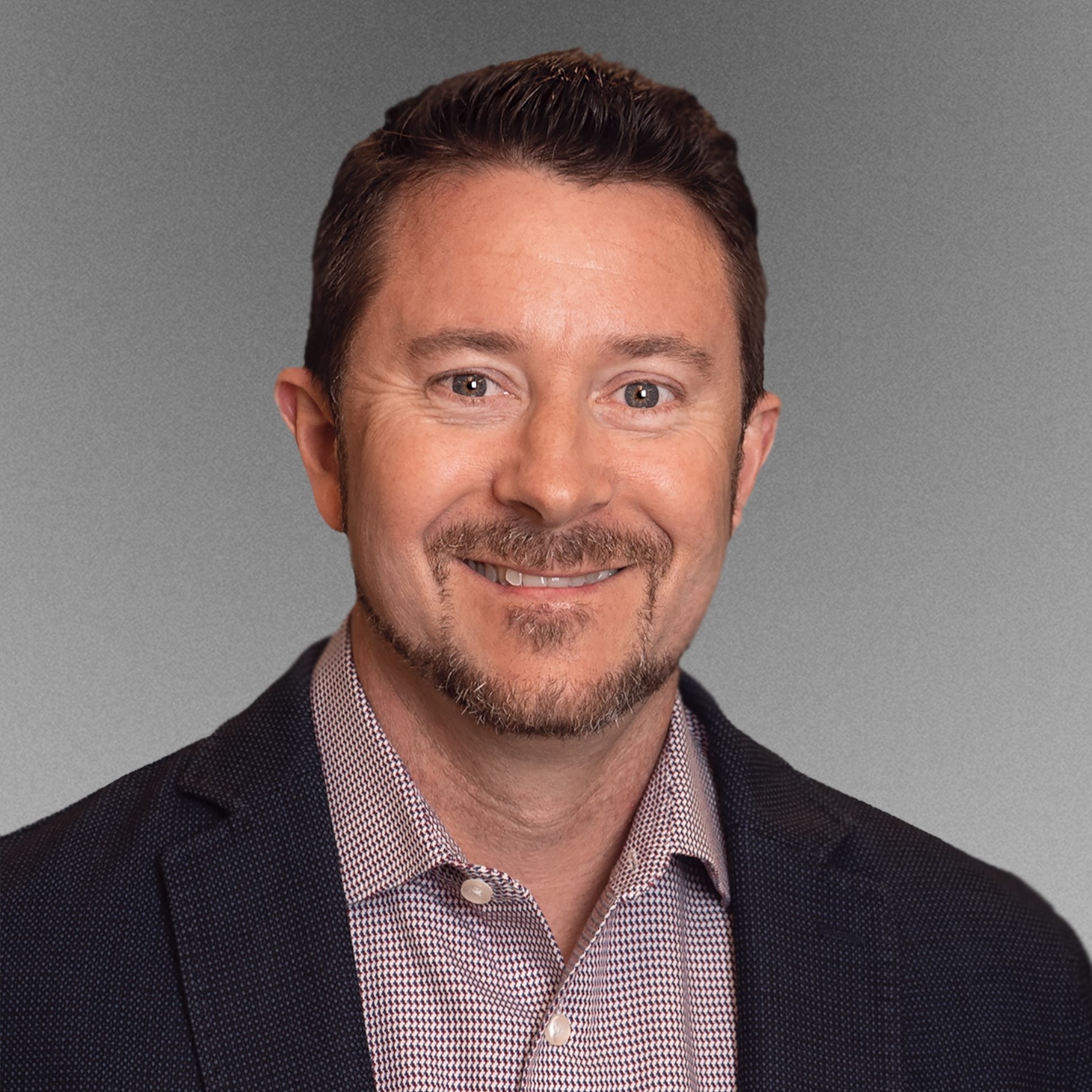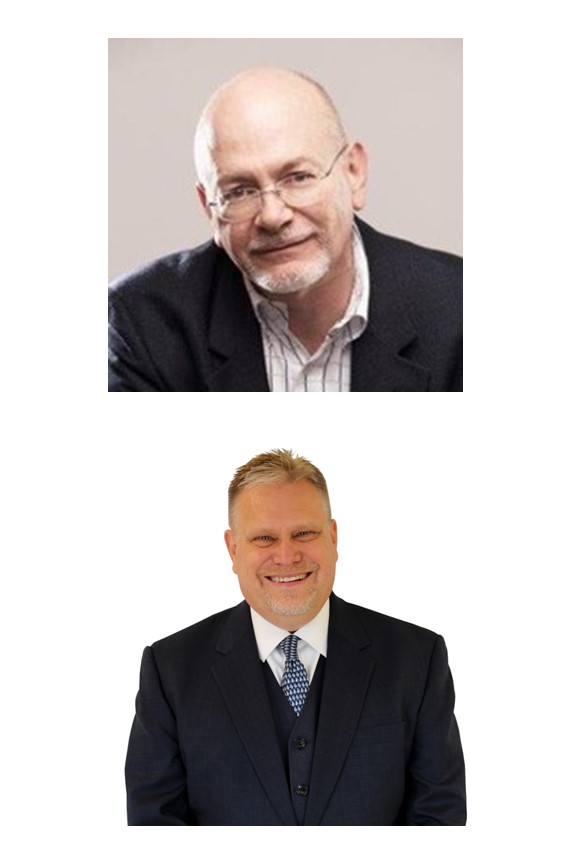 Ready for a Long-Term Care Event?
Terry Altman, CLU®, CFP®
Jeffrey Hoenle, CFP®, CRPC®, AEP®
RISK-MANAGEMENT PLANNING TOPIC
Many planners tip-toe around the elephant in the planning room because a client says "we're all set" when it comes to a long-term care event. Relying on their assets to be the backstop in risk-management planning, other considerations including risk capacity, legacy and tax planning are often overlooked. This session will dive into the considerations in long-term care risk management planning from retention of the risk to transference considerations. Best practices in situational analysis will be discussed along with communication techniques in addressing this important planning issue.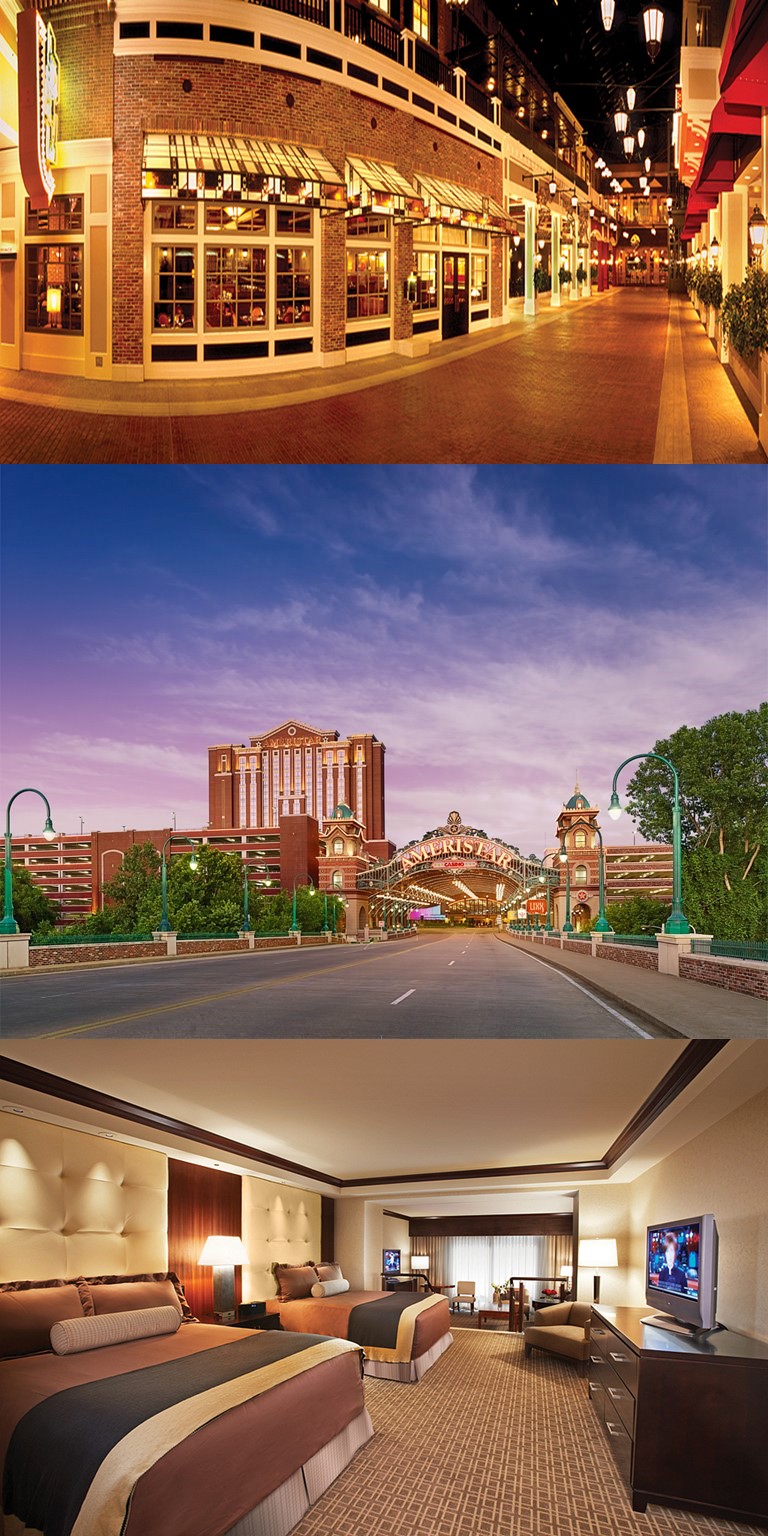 Ameristar Casino-Resort-Spa
1 Ameristar Blvd., St. Charles, MO 63301
The Ameristar Casino-Resort-Spa is a 15 minute ride from St. Louis Lambert Airport (Airport Code STL) in downtown St. Charles, located right on the Missouri River.
This all-suite facility features deluxe suites with a spacious bedroom and a sunken living area. Each suite features two high-definition plasma televisions with HD programming.
Amenities include in room Wi-Fi, Self-Parking, access to Indoor/Outdoor Pool, access to the Fitness Center, in-room coffee, safe, refrigerator, and bottled water. 

The casino offers more than 1,800 state-of-the-art slot and video poker machines plus a broad selection of the most popular new games.
Attendees will enjoy all meals and beverages while participating in this educational experience as follows:

Monday, May 1st
Welcome Cocktail Reception, Bottleneck Blues Bar
Tuesday, May 2nd
Full Breakfast and Italian Buffet Lunch, Landmark Atrium

Networking Cocktail Reception and Dinner, RYSE Nightclub
Wednesday, May 3rd
Full Breakfast, Landmark Atrium
APEG has secured a special event room rate for the event which is $149 per / night + $10 Resort Fee and local tax.






Frequently Asked Questions
What is included in my registration fee?
Your registration with APEG includes:
·        Attendance to our 1 and ½ Day Educational Retreat
·        Supporting Handout Material
·        Admission to the Cocktail Networking Reception on May 1st
·        Hot Breakfast, Lunch Buffet, and Networking Cocktail Reception and Dinner on May 2nd
·        Hot Breakfast on May 3rd
·        Beverages throughout the Event
What Hotel Accommodations are available?
APEG has negotiated preferred rates for suites at the Ameristar Casino-Resort-Spa. The room rate is $149 per night, plus a $10 resort fee and taxes. APEG has secured 125 rooms in the negotiated block and are available on a first-come, first-serve basis. We have reserved non-smoking suites, however, smoking suites may be substituted upon request.
Hotel check-in is 4pm and check-out is 11am. 
After registration on the APEG site, you will have a registration link to the Ameristar with a special event code to be used to get the discounted rates.
What are the specific dates?
The actual educational retreat dates are May 2nd and 3rd. On May 2nd, the educational session will start at 9:00 am Central Time and will conclude at 5:30 pm Central Time. On May 3rd, the educational session will start at 9:00 am Central Time and will conclude at 12:30 pm. Please note that there is a scheduled Welcome Cocktail Reception after dinner on Monday, May 1st at 7:30pm.
What are the options to travel to the conference?
If you are traveling by car to the conference and staying at the hotel, your overnight parking is included in the $10 resort fee. If you are flying in, most major markets have direct flights to St. Louis Lambert International Airport and uses the airport code STL.  The airport is a 10–15-minute Uber/Lyft ride from Ameristar. The Airport features CLEAR for quick security processing, although in our pre-event visits, we found no delays passing through security.
Are there ride share services available?
Yes, the area is well serviced by Uber and Lyft.
What are my dining options?
Throughout the conference, your meals are fully included on Tuesday, May 2nd and your hot breakfast is included on May 3rd. Additionally, the Ameristar features several restaurants. The restaurants that are open on Monday include Asia (5pm – 12am); Amerisports Bar & Grill (11am – 10pm); and Fifth Street Deli (12pm – 11pm). Additional restaurants including Bugatti's Steak and Pasta (closed Monday and Tuesday, open Wednesday 5pm – 9pm); and Copper Whisk Coffee Shop and Bakery 7am – 10 pm (Kitchen opened for breakfast 8 am – 2pm).
What if I need to cancel my registration? 
Registrants may cancel their registration and request a full refund up to April 1st. Registrants may cancel their registration and receive a 50% refund up to April 15th. No refunds will be issued from APEG after April 15th. 
Hotel reservations may be cancelled up to April 27th without any penalty. April 28th through check-in will result in a cancellation fee equal to the first nights rental rate plus applicable fees and taxes.
Guest Attendance?
We are excited to welcome you in St. Louis. Your Planner's Retreat has been carefully planned to provide you with the richest educational experience possible. In order to ensure that the environment is conducive to networking with your peers, we encourage that you attend with the expectation that this is a professional event. Although industry conferences and reward trips are ideal for spouses or family experiences, this event does not provide for family entertainment or spousal dining opportunities. Space is limited and reserved solely for professional attendance.
What is the typical weather in early May in St. Louis?
St. Louis in May has typical high temperatures in the mid to upper 70's, with evening lows in the upper 50's.
What is the expected attire for the conference?
Recognizing that this is an educational event spanning a day and a half, we want you to be comfortable. Jeans and collared shirts are acceptable and always, that is a starting point. Dress to impress if that is your style! Please no shorts or t-shirts during the scheduled sessions or dining events.
Is there Wi-Fi service?
The entire facility is covered with standard speed wi-fi service, including the educational session rooms. Their is no additional charge for this service. You will need to register your device with the facilities network. Please remember to check your security protocols mandated by your financial firm.
What if I have special dietary constraints?
Please contact APEG prior to April 15th at 800-568-2444 or email us at [email protected] with any dietary considerations we need to accommodate.