Thank-You to the 2021 FEPCMD Sponsors
Financial and Estate Planning Council Event
What to Advise our Clients to do Now!
Presented by Martin M. Shenkman, Esq. on June 1st, 2021
Financial and Estate Planning Council Event
The 6 D's of Appraisals
Economic Outlook and Forecast
Presented by Robert Dye, Chief Economist of Comerica Bank, Presented on October 14, 2021
"Touching the Third Rail: Diversity, Culture, and Ethics in Estate Planning"
Presented by Margaret G. Lodise, Stacy E. Singer, Akane R. Suzuki
November 10, 2021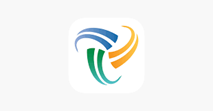 Financial and Estate Planning Council of Metropolitan Detroit
33006 W. Seven Mile Road, #237                                        
Livonia, MI 48152
Office: (313) 530-9223 Fax: (248) 479-0350
https://www.metrodetroitfepc.org/