One of the most important responsibilities of a financial planner serving "main street" clients is to aid the client in developing a dependable income plan. Recognizing the right client and identifying an effective income plan is arguably both an art and a science.
This unique educational experience allows the student to sit in as Ruth Raftery, JD, CPA interviews two seasoned financial planners as they share their experience in attracting ideal clients, gather appropriate information, conducting an efficient analysis of the client's opportunities, educate the clients as to their options and implement the agreed upon solution sets.
Additionally, they will share techniques used to turn their clients into raving fans.
Income Planner's Toolbox Curriculum
Marc G. Minor, RFC, CFF
President/CEO
Legacy Investment Services, Inc.
Legacy Premier Advisors, Inc.
Legacy Advisor Technologies, Inc
Marc Minor is Founder and CEO of Legacy Investment Services, which serves financial advisors and investors through its businesses including Advisor Nation and Advisor Controls™. Founded in 1993, Legacy Investment Services has grown to become one of the largest wealth management firms in the country offering portfolio management and wealth planning services to high and middle net-worth clients. Established in 2000, Advisor Nation has grown to become one of the leading advisor coaching programs in the country empowering advisors to overcome key business challenges through personalized coaching, proven strategies, marketing services, and a passionate community of over 140 advisors. Advisor Nation is a community with some of the best advisors in the country and was established to empower advisors to improve client service, efficiently run their practice, grow their business, and build a legacy through a turnkey integrated partnership. The three organizations serve a broad base of advisors and investors across the United States.
Marc first began honing his core principles after graduating from Bradley University. While working for a captive investment firm in 1991, Marc embraced the need to create repeatable processes that would improve investment planning and business outcomes: a tenacious focus on serving clients' best interests; a relentless pursuit of excellence across every activity; and a burning desire to learn, grow intellectually, and innovate, enabled Legacy and Advisor Nation to grow to over $10 billion in collective assets and have led Marc to receive many accolades. He is continually ranked among the top advisors by Advisor Group and been honored with holding the Crystal Eagle award for excellence for the most consecutive years ranked by Woodbury Financial Services. Marc's vision of providing a digital fiduciary path for advancing advisors to high producing levels has been realized through the creation of Advisor Controls™, which has become one of the fastest growing Fin-tech corporations in the country.
Marc is a sought-after speaker, thinker, and investment strategist. In the fall of 2019, Marc continued to expand his industry leadership by collaborating with NACFF™, a leading provider of fiduciary education and certification services. NACFF™ aligns with broker dealers and RIA firms to ensure their advisors are prepared for timely knowledge necessary to meet fiduciary rules. Marc's academic credentials include being a Registered Financial Consultant™ and Certified Financial Fiduciary.
Marc is also actively involved in the community. He and his wife, Shelly, support Salvation Army, The American Cancer Society and The Ronald McDonald Foundation. As a technology innovator, Marc has shared his success principles through the development of financial advisor solutions built to deliver higher valuations and more productivity for advisors nationwide. Marc and his wife Michelle reside in Naples, Florida and have three wonderful children. He enjoys spending time with his family, boating, golfing, tennis, and he's an avid Bradley University basketball fan.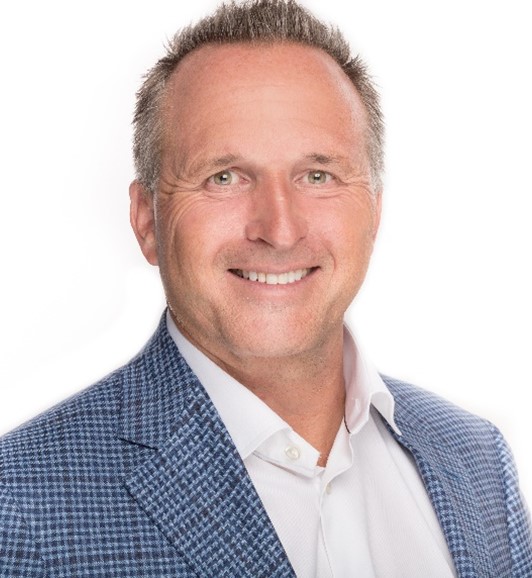 Jeffrey R. Hoenle, CFP®, CRPC®, AEP®
CEO - Advanced Planning Educational Group, Inc.
CEO & President - Platinum Wealth Management Group, Inc.
Managing Member - Simplified Tax Solutions
Instructor - Oakland University
Jeff has over 20 years of experience in personal financial and insurance planning and is the CEO, co-founder and lead instructor of Advanced Planning Educational Group (APEG). In addition to his role with APEG, Jeff co-founded and currently leads Platinum Wealth Management Group, Inc., a financial and insurance planning firm. Jeff also serves as the Managing Member of Simplified Tax Solutions. He is also an instructor at Oakland University in Rochester, Michigan, where he teaches various financial and estate planning courses in the post-graduate certification program.
Throughout his career, Jeff has lectured at hundreds of client events, led several private courses at financial firms, has developed and presented numerous educational webinars. Jeff has been invited to speak at various professional conferences for groups including the Michigan Society of CPAs, the Estate Planning Council of New York City, Estate Planning Council of Central New York, the Financial Planning Association of Orange County, the Financial Planning Association of Northern New England, the Advisor Group ConnectED Conference, the Sigma Parkland Securities National Conference, the National Conference for the Trust Advisory Group and the national high producer's conference of Producers Choice, a wholly owned subsidiary of Raymond James. Jeff also utilizes his practical industry experience coupled with his academic background to consult financial firms in facilitating learning and development curriculums.
Jeff is licensed as an insurance counselor and insurance agent offering life and health insurance. He holds securities registrations Series 6, 63, 65 and 7. Jeff is a Registered Representative and Investment Advisor Representative . Jeff is also a Certified Financial Planner℠ practitioner, a Chartered Retirement Planning Counselor™ designee and Accredited Estate Planner designee™ awarded by the National Association of Estate Planners and Councils.
Jeff currently serves as an officer and as the immediate past President of the Financial and Estate Planning Council of Metropolitan Detroit. He is active in various community financial education programs and contributes financial articles to newspapers and other news outlets throughout Michigan. Jeff obtained his Bachelor of Science degree from Wayne State University. He completed post-graduate courses at Wayne State University; completed his Certified Financial Planner℠ coursework at Oakland University and obtained his Chartered Retirement Planning Counselor designation from the College of Financial Planning. Jeff and his wife Kate live in Michigan with their three children – David, Andrew and Sarah.